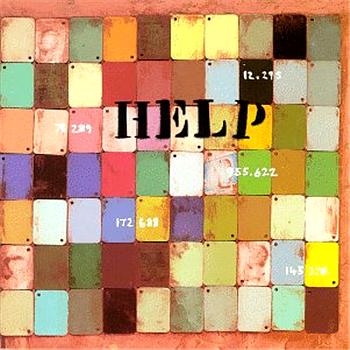 release date:
September 09, 1995
share:
Help
Oasis and Friends – "Fade Away"
The Boo Radleys – "Oh Brother"
The Stone Roses – "Love Spreads"
Radiohead – "Lucky"
Orbital – "Adnan"
Portishead – "Mourning Air"
Massive Attack – "Fake the Aroma" (alternate version of Karmacoma)
Suede – "Shipbuilding"
The Charlatans vs. The Chemical Brothers – "Time For Livin'"
Stereo MCs – "Sweetest Truth (Show No Fear)"
Sinéad O'Connor – "Ode to Billie Joe"
The Levellers – "Searchlights"
Manic Street Preachers – "Raindrops Keep Fallin' on My Head"
Terrorvision – "Tom Petty Loves Veruca Salt"
The One World Orchestra – "The Magnificent "
Planet 4 Folk Quartet – "Message to Crommie"
Terry Hall and Salad – "Dream a Little Dream of Me"
Neneh Cherry and Trout – "1, 2, 3, 4, 5"
Blur – "Eine Kleine Lift Musik"
The Smokin' Mojo Filters – "Come Together"
The album's recording was inspired by the concept behind John Lennon's "Instant Karma!" – records, like newspapers, should be released as soon as they are recorded. Help was recorded on Monday, 4 September 1995, mixed on Tuesday the fifth, and was in shops on Saturday the ninth. Notable tracks include: A version of The Beatles' song "Come Together", by new supergroup the Smokin' Mojo Filters: Paul McCartney, Paul Weller, Noel Gallagher, Steve Cradock, Steve White, and Carleen Anderson.