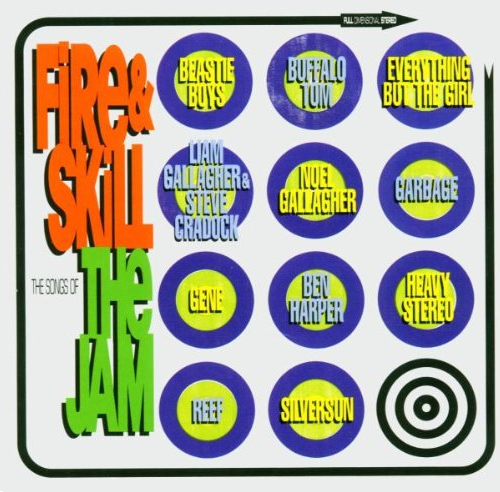 release date:
November 01, 1999
share:
Fire & Skill – Songs of The Jam
Liam Gallagher & Steve Cradock - Carnation
Beastie Boys feat.Miho Hatori - Start!
Reef - That's Entertainment
Heavy Stereo - The Gift
Silversun - Artschool
Everything But The Girl - English Rose
Buffalo Tom - Going Underground
Garbage - The Butterfly Collector
Ben Harper - The Modern World
Gene - A Town Called Malice
Noel Gallagher - To Be Someone
In 1999, Cradock recorded a version of "Carnation" with Liam Gallagher for The Jam tribute album, Fire and Skill: The Songs of the Jam. Cradock also played guitar on the album's hidden track, "No One In The World".