Biography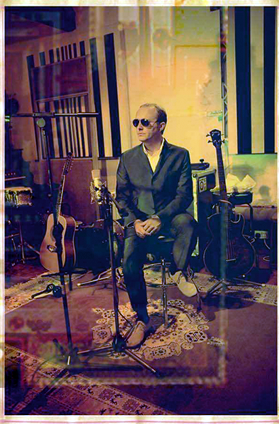 C

radock formed Ocean Colour Scene with fellow band members Simon Fowler, Oscar Harrison, and Damon Minchella 21 years ago. After releasing "Moseley Shoals" and "Marchin Already" they were set in stone in the British music scene, selling millions of records worldwide. Thirteen albums later, they are still going as strong as ever. OCS are about to embark on a huge 2013 Tour to coincide with the release of their 10th studio album.
Steve has a reputation of being one of the hardest working musicians in the industry. Obviously OCS was his first band, but he since joined Paul Wellers band in 1992. Steve has played and made written contributions on many of Paul's albums, such as Wild Wood, Stanley Road, Heavy Soul, Helliosentric, Illumination, Studio 150, As Is Now, 22 Dreams, Wake up The Nation and his latest work Sonik Kicks, as well as extensively touring the world with Paul over the years.
"Travel Wild -Travel Free" His 3rd solo album is due for release September 2013
Cradock's side projects have included 2 solo albums
Kundalini Target
and
Peace City West
which he has also taken on the road with the Steve Cradock Band since 2008, supporting the likes of Amy Mcdonald, Beady Eye and Miles Kane. Many great musicians have joined him on stage during these gigs including Mani from the Stone Roses, Andy Crofts from the Moons/Weller Band, and James Buckley from the Inbetweeners.
Sally Cradock / Kundalini Music